Student Leadership
Student Leadership
Northcote College students are encouraged to express their ideas and develop their leadership skills through a variety of different groups and opportunities throughout the school. Student views directly impact on the direction of the school. A Board of Trustees Student Representative is elected annually.
Click on the links below to find out more:
2022 Head Students and Prefects
---
2022 Northcote College Head Students & Deputy Head Students 
Head Students: Christina Sieberhagen and Lucas Davidson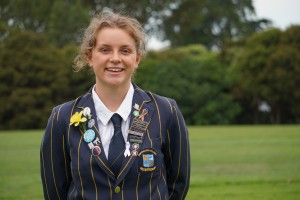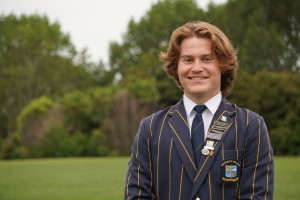 CHRISTINA SIEBERHAGEN – HEAD STUDENT
Kia ora koutou! My name's Christina and I'm stoked to be a head student this year! Being a head student is a super important role but what I'm so grateful for is to be the first genderfluid head student Northcote has ever had! In my time outside school, I love doing taekwondo and I'm also a Drama student so I get involved in plenty of productions and theatresports galas as well. I'm really looking forward to all the fun we'll have this year after the hardships we've faced over the past two years.
LUCAS DAVIDSON – HEAD STUDENT
I am stoked to be a head student at Northcote College in 2022. I'm excited about all the opportunities we will have within our beautiful school. Opportunities that will allow us to make a difference and leave a legacy. I am looking forward to seeing all my fellow Year 13s at the ball and Year 13 camp, and everyone else elsewhere throughout this hopefully uninterrupted year! I am also personally very excited for some music, rugby and science. I hope we can all make the most of the year. I know I'll be making the most of the studio in the music department…
​​​​Deputy Head Students:  Jess Warren and Leo van der Vegte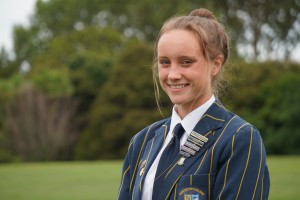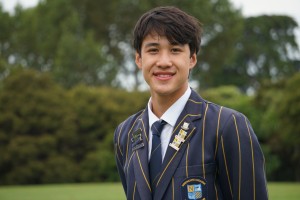 JESS WARREN – DEPUTY HEAD STUDENT
Since my first Northcote College Open Day in Year 7, I knew I wanted to be a head student. I found out that kia manaaki te tangata was the school motto and was instantly drawn to the school. I hope to be of service to others, a voice for the students and someone students feel they can turn to for help and guidance. The relationship between teachers and students is one of my favourite things about Northcote College. The genuine care for the students' wellbeing and success is clear, even if that is expressed through cheeky banter and impulsively dropping physics books to remind us of gravity! I think the school's whānau-like community is invaluable and I would like to make sure this continues. Becoming Deputy Head Student at Northcote College has been an honour. Northcote has helped me find my voice and I look forward to giving back to the school in the best way I can.
LEO VAN DER VEGTE – DEPUTY HEAD STUDENT
When the head students were announced (through an online assembly, of course!) I was extremely grateful that I was picked to be able to represent the school. I am really excited for this year – especially hockey as I am now one of the oldest players in the 1st XI hockey team. The team has completely changed from when I was in Year 10, and it will be interesting to see who the new players will be in 2022 and how the team dynamic will change. Now that we are back at school, it has been really cool to meet the new Year 9s and be a peer support leader. I still remember being in Year 9 doing peer support, and for me, it was one of my highlights of the year so I'm hoping I can make it fun for them as well. It's crazy to look back and see how much has changed in only four years, and a lot of that can be credited to Northcote College.
2022 Northcote College Prefects 
Kiarn Archary
Daria Barbina
Caitlin Batty
Mitchell Blacklock
Kate Brewster
Charli Burgess
Zoe Champion
Maddie Cornelious
Henry de Groot
Stina Ellis
Logan English
Andrew Foot
Yasmin Franicevic
Lauren Gibson
Hadjar Hamzah
Samuel Hazeldine
Melaia Moala
Sia Moungaafi
Aiveni Ngata
Gary Pan
Tyler Preston
Damon Rickman
Micah Rogo
Sofia Shaw
Dontaye Sowman-Fāaēe
Peony Stephens
Te Hira Templeton
Ryan Tomov
Mason Wirihana
Sydney Wood
Jin-Oh Youm
---
The Student Council is a democratically elected group of Year 9 – Year 13 students whose voice extends beyond the management of the school through the Kaipātiki Youth Board student panels. The Student Council meets fortnightly and is instrumental in organising charity events in the spirit of the school motto Ut prosim aliis – helping others.
Want to raise something with Student Council? Email: studentcouncil@northcote.school.nz
Below is a list of our current 2021 Student Council Representatives:
Year 9
Willow Eli
Lisa Gear
Sophie Hughes
Moses Joung
Gabe Juventin
Nick Lodge
Cassandra Marryatt
Riley Piggin
Brock Yates
Year 10
Liberty Armstrong
Jessica du Buisson
Kaia Ellis
Ryan Ette
Ethan King
August Stanley
Year 11
Eden Babbage
Keira Bennie
Toby Gibbes
Zara Morgan
Emily Potter
Eliza Yardley
Year 12
Billy Annand
Lucas Davidson
Logan English
Yasmin Franicevic
Christina Sieberhagen
Quinn Teague
Jess Warren
Year 13
Alex Fox
Cole Gallagher
Henry Grant
Jasmin Ho
Scott Kwon
Oscar Lowy
Liam Parker
Lucy Shepherd
Jacob Thomas
Taiga Utsugi
---
Additional opportunities to develop leadership skills include:
| | |
| --- | --- |
| Arts Council - | The Arts Council is a student lead group that works to promote the arts, in and out of school, through the organisation of events and showcases. |
| Environmental Group |   |
| Language Ambassadors - | Our Language Ambassadors play an essential role in creating positive experiences for language and culture learning at Northcote College. They keep our students informed of the International Languages goings-on at the school and they organise regular events, such as: International Languages Week, International Film Festival Week and International Market Day. |
| Music Leaders |   |
| Sports Council -  | The Sports Council offers leadership opportunities within the school sports space and members of the Council provide assistance to the Sports Department. |
---
SVA is the Student Volunteer Army, an education charity run for students, by students, focused on providing meaningful volunteering opportunities for primary, secondary and tertiary aged young people in Aotearoa.
The SVA Service Award was launched to recognise the volunteer efforts of secondary school students. Operating in most major public, private and special schools in New Zealand, the SVA Service Award is a five level badge-based system that records and tracks student volunteering against the Sustainable Development Goals. 
Students download a SVA Summary of Service – a CV of their volunteering – to help with job, scholarship, university or hall applications. 
The SVA website and App makes it really easy for students who do a lot of service (kia manaaki te tangata) to log their hours and keep track of what they do. Students involved in any kind of school leadership positions or who do a lot of volunteering are encouraged to join the SVA and log their volunteering hours. 
Students can download the SVA app and register using their school email address. To create an account, visit: service.sva.org.nz/getting-started. When prompted, select 'I am a student' and then 'No, not yet'.
The e-handbook provides a useful guide and more information about this scheme.