When you can speak to people in their own language you deepen connections and understanding. Learn a foreign language at school and you have a lifetime to benefit from cross-cultural friendships, broader career opportunities, exciting travel adventures and deeper insights into how others see the world.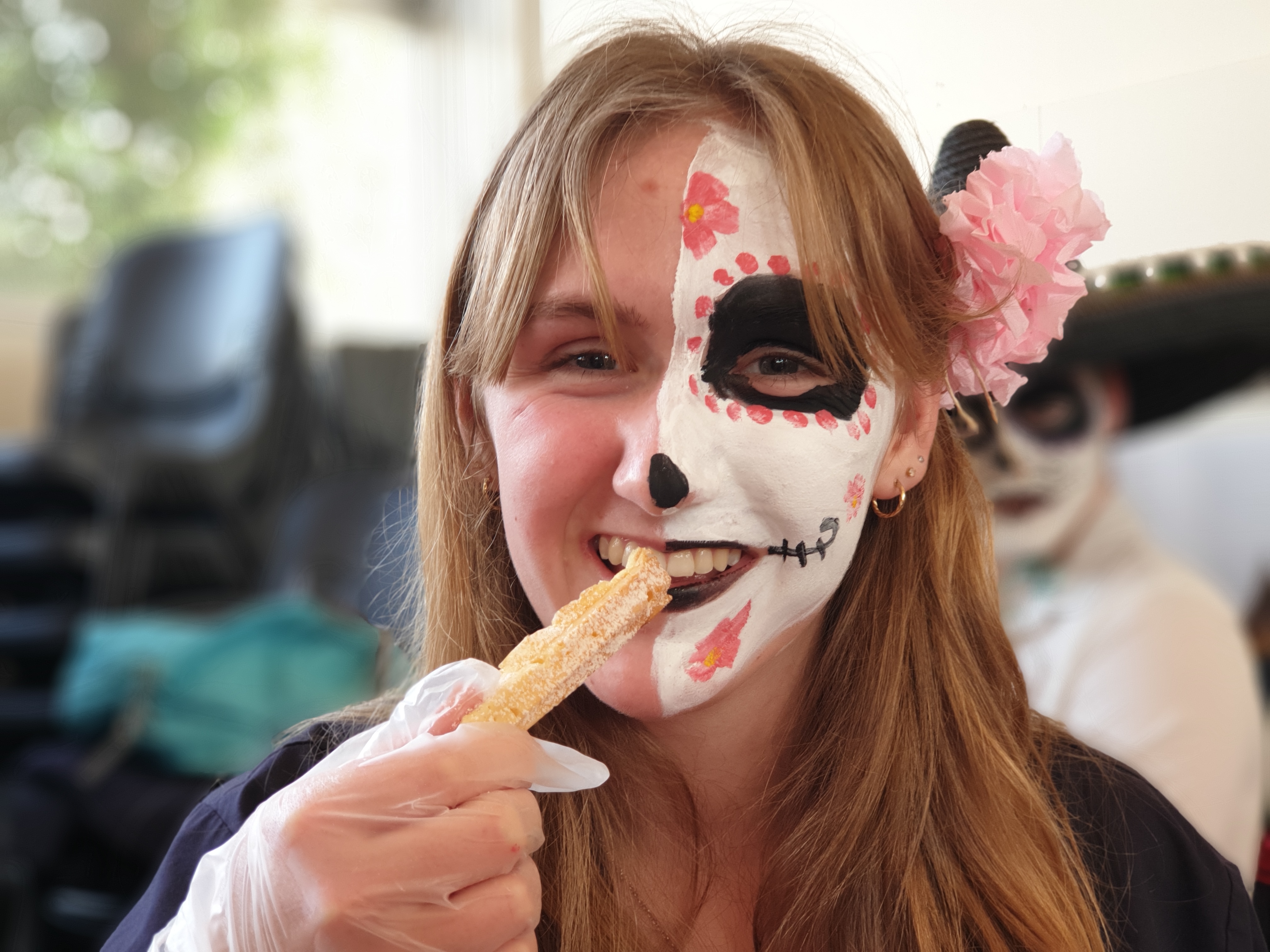 Year 9 Spanish
Students in Year 9 are at the start of a fun and interesting journey in Spanish. They are introduced to the course through a wide variety of activities where they learn how to talk about themselves, family, school, pets and friends. The course is complemented with authentically set lessons for a fun immersive experience.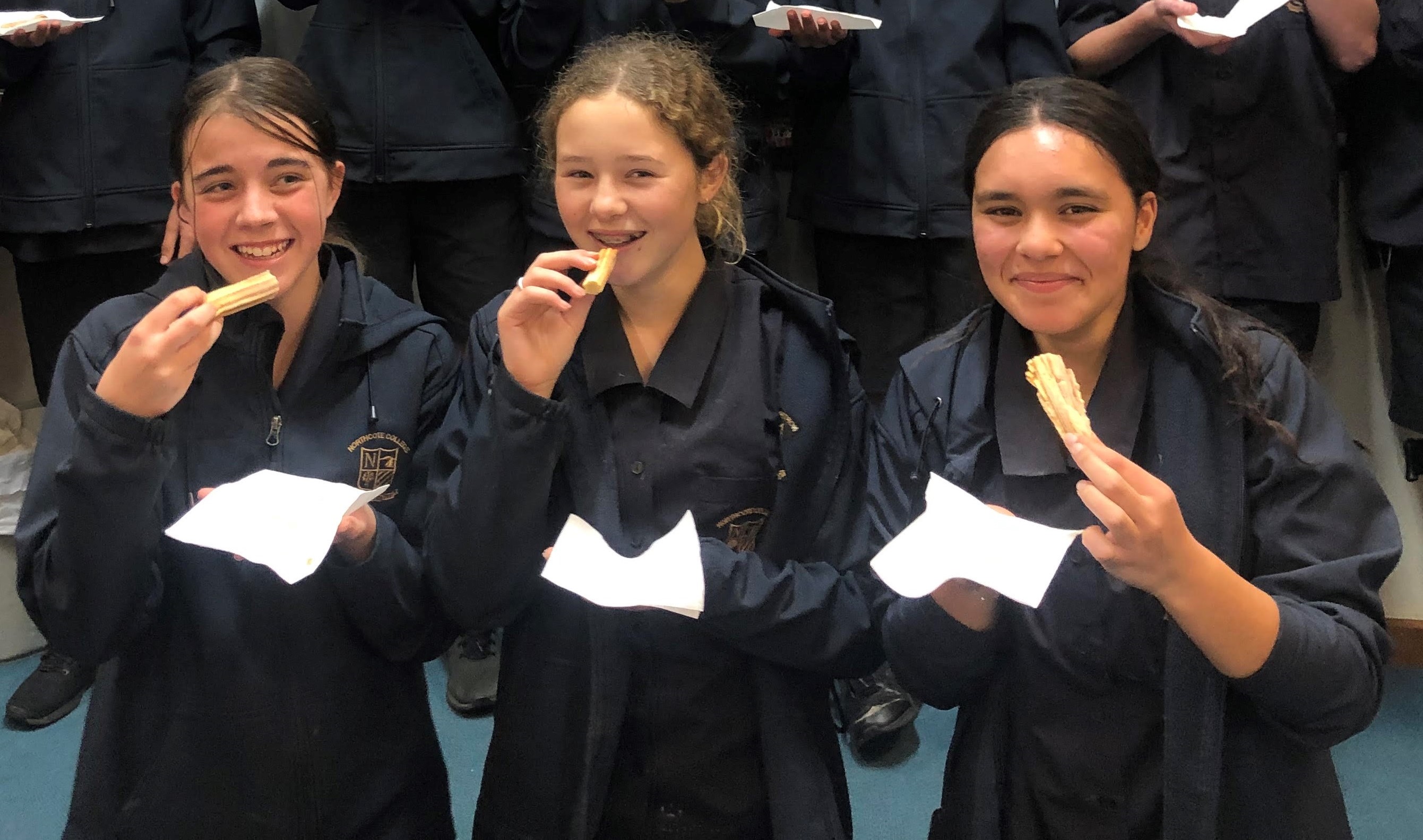 Year 9 students enjoy the traditional Spanish cooking in class. 'Churros' 'Muy deliciosos'
Year 10 Spanish

In Year 10 students continue to widen their knowledge of the Spanish culture and its people. Through a range of activities, students learn more about the culture and how to get around in Spanish destinations. Some of the topics include: traditional Spanish food, clothes, Spanish tourist destinations and they even make their own short Spanish film!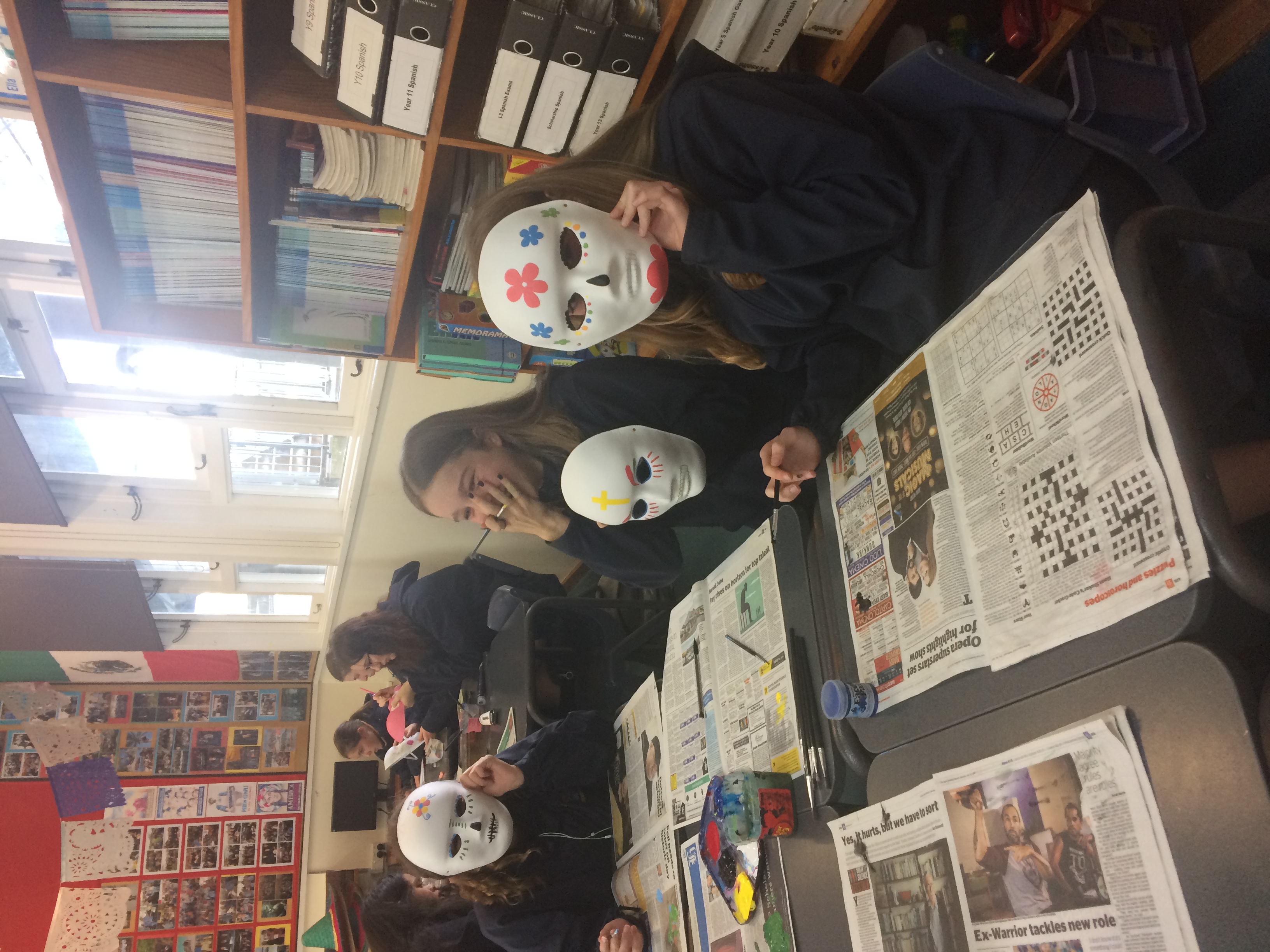 Year 10 students painting masks for the Day of the Dead: 'El Día de los Muertos'.
Year 11 Spanish

The Spanish Year 11 course enables students to communicate both orally and in writing about important aspects of modern life. – family, friends, health, homeland, fashion, holidays and personal interests. Speaking practice throughout the year is strongly encouraged and it is a key part of the course.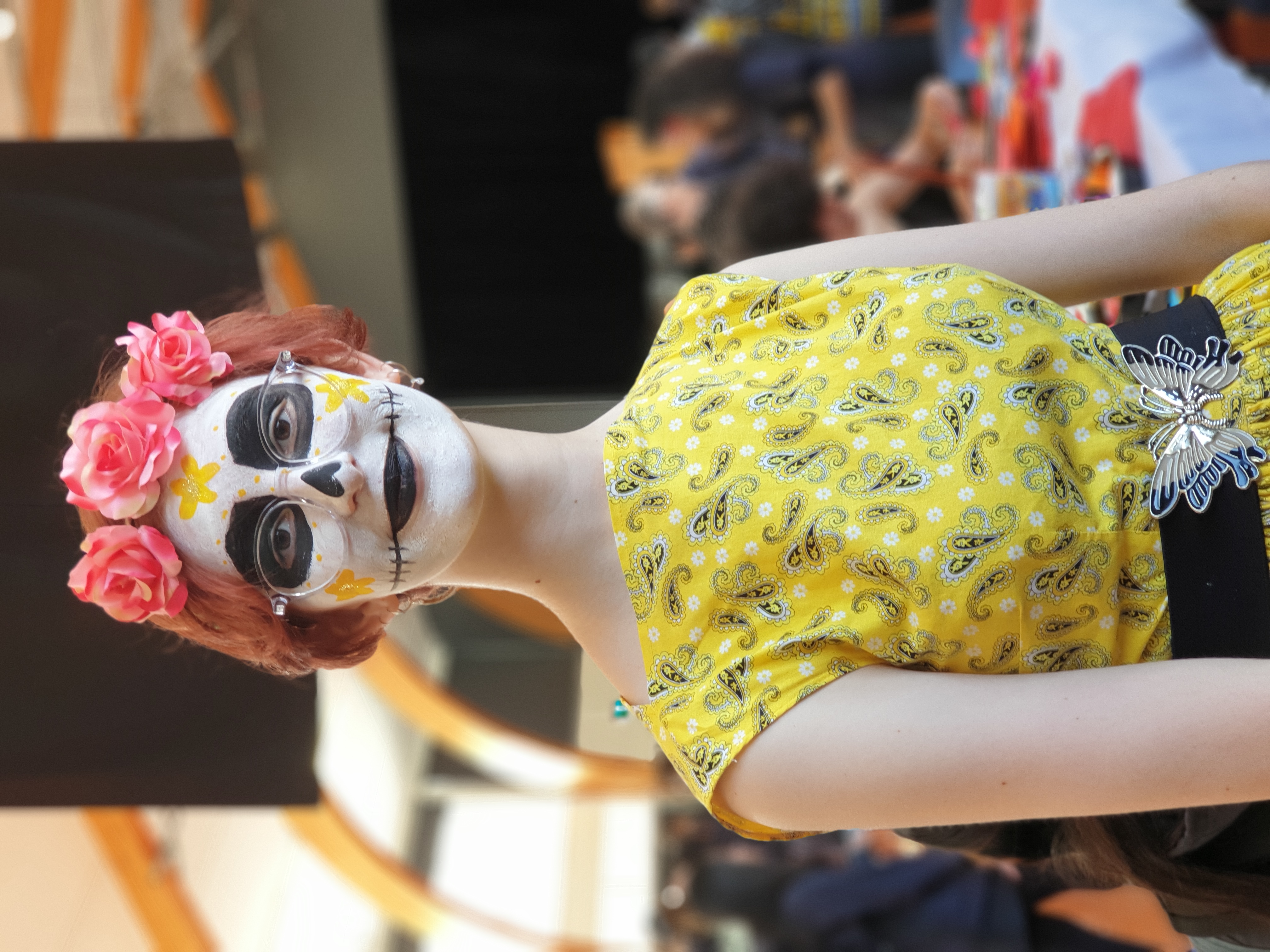 Year 11 students participate in the International Market Day at Northcote College.
Year 12 Spanish
Students in Year 12 keep developing their communicative skills in a variety of scenarios that allow them to express their opinions and perceptions about themselves and others. These scenarios include but are not limited to: discussing a film, planning their holidays, talking about future plans and giving each other advice.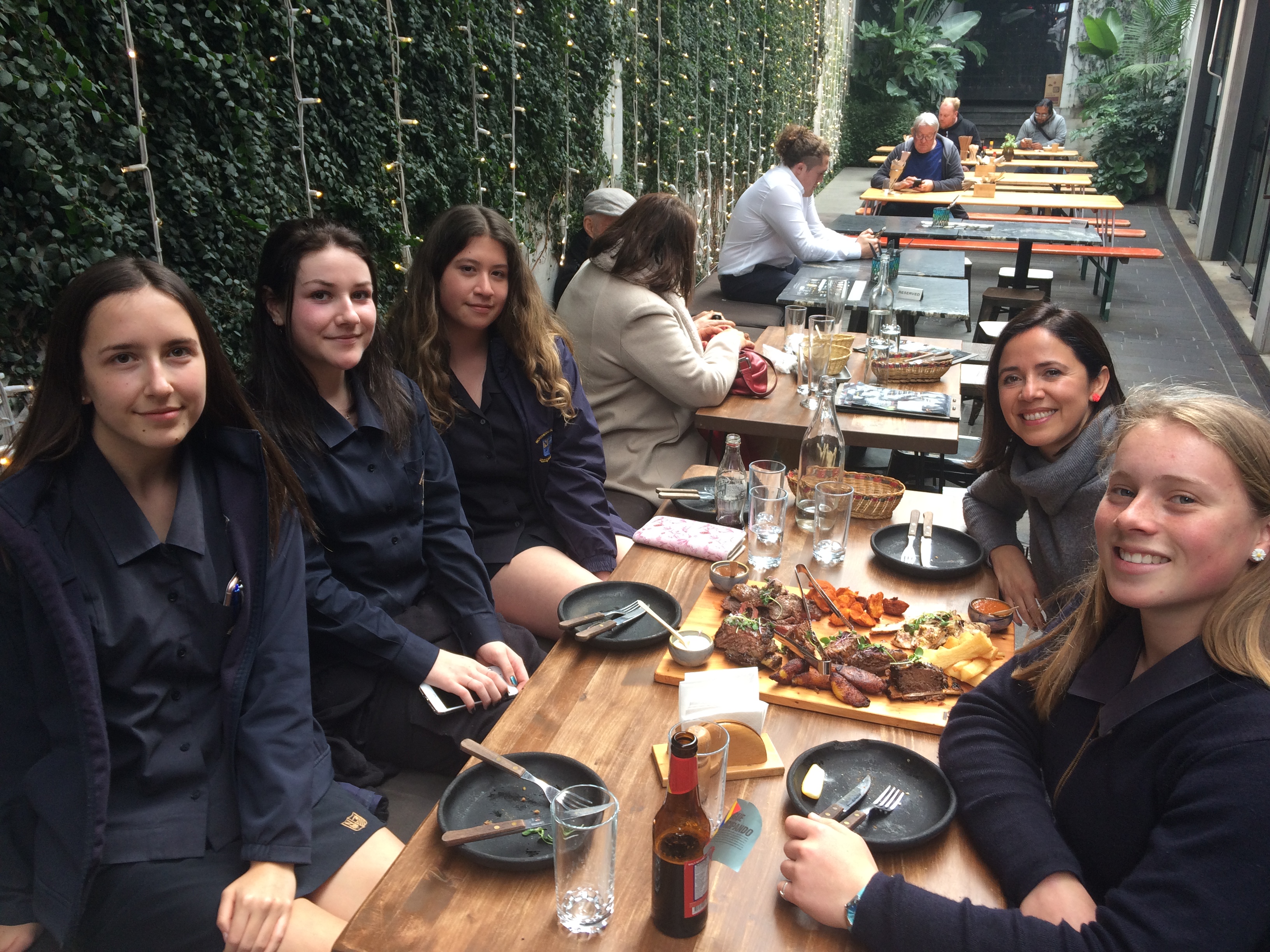 Year 12 students enjoying dinner at a Colombian restaurant. '¡Carne asada, costillar, arepas y yucas fritas!'
Year 13 Spanish

The Year 13 course encourages students to become resourceful and independent language learners. The activities and topics in this course provide the opportunity for students to form and express strong opinions about a variety of current events, such as: climate change, social media and immigration.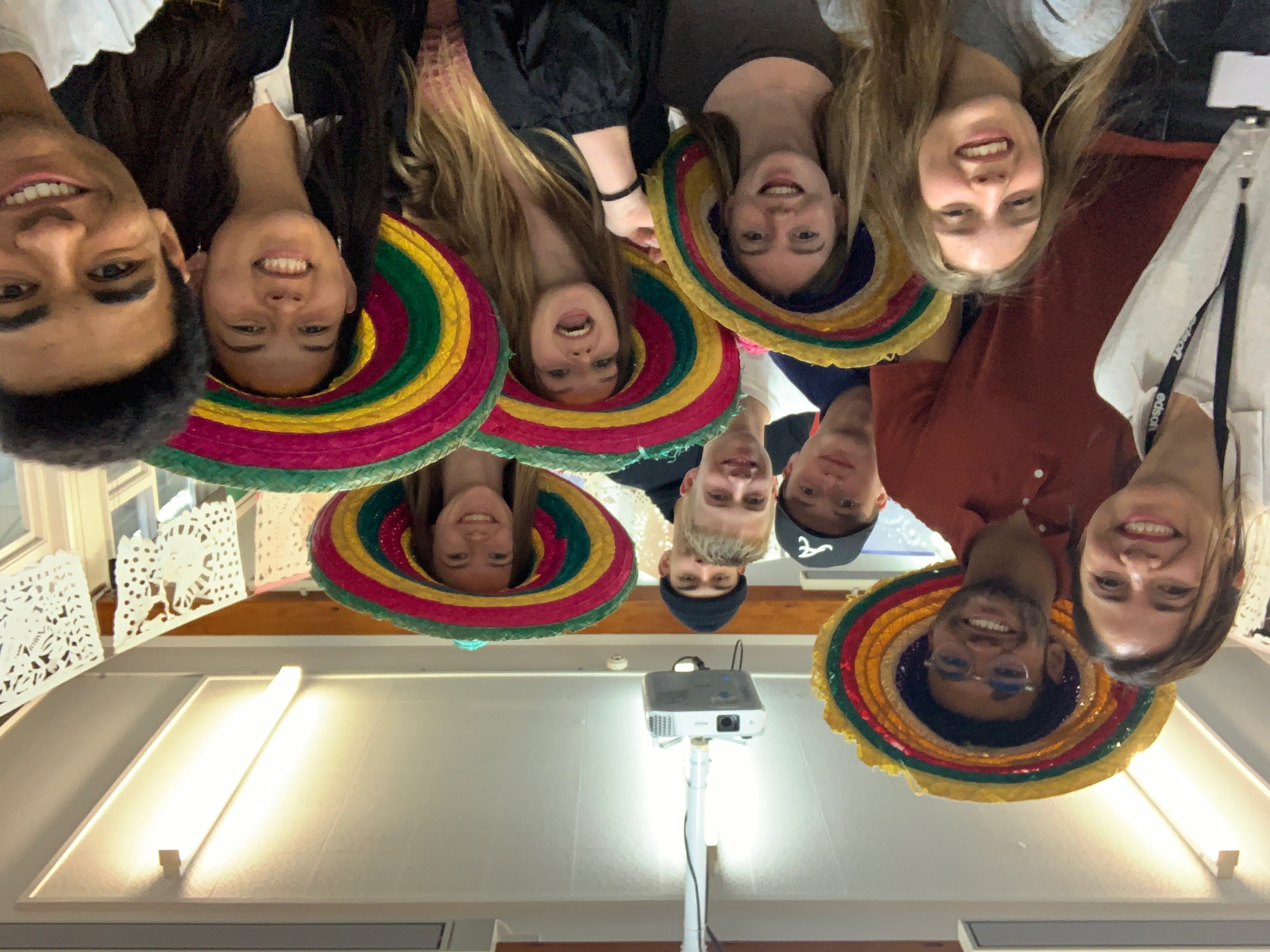 Happy Year 13 students celebrating a successful year of Spanish studies.