Student Leadership
Student Leadership
Northcote College students are encouraged to express their ideas and develop their leadership skills through a variety of different groups and opportunities throughout the school. Student views directly impact on the direction of the school. A Board of Trustees Student Representative is elected annually.
Click on the links below to find out more:
2021 Head Students and Prefects
---
Northcote College Prefects 2021
Head Students: Jasmin Ho and Jacob Thomas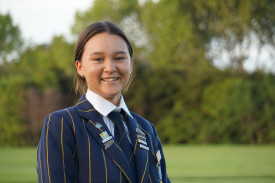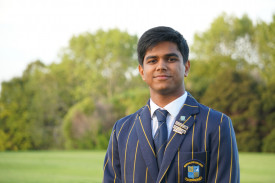 ​​​​Deputy Head Students:  Taurima Elisaia-Hopa and Nathan Smith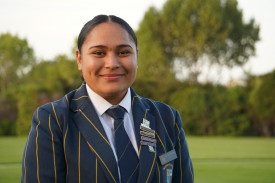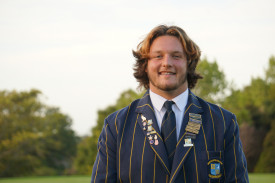 PREFECTS
Charlotte Barry-Walsh
Amber Butt
Martha Carey
Sean Dixon
Eloise Eng
Onan Folau
Alex Fox
Emma Graham
Henry Grant
Scott Kwon
Max Larsen-Harris
Heidi Lin
Tyra MacPherson
Kali Martin
Maddie McAsey
Caleb McGhee
Rose Moxley
Benjamin Overy
Joseph Overy
Liam Parker
Kasish Prasad
Oscar Sein
Maja Shaw
Lucy Shepherd
Danielle Smith
Veronika Stojanovikj
Luca Taimana
Taiga Utsugi
Kurt Vujnovich
Johnathon Yardley
---
The Student Council is a democratically elected group of Year 9 – Year 13 students whose voice extends beyond the management of the school through the Kaipātiki Youth Board student panels. The Student Council meets fortnightly and is instrumental in organising charity events in the spirit of the school motto Ut prosim aliis – helping others.
Want to raise something with Student Council? Email: studentcouncil@northcote.school.nz
Below is a list of our current 2021 Student Council Representatives:
Year 9
Willow Eli
Lisa Gear
Sophie Hughes
Moses Joung
Gabe Juventin
Nick Lodge
Cassandra Marryatt
Riley Piggin
Brock Yates
Year 10
Liberty Armstrong
Jessica du Buisson
Kaia Ellis
Ryan Ette
Ethan King
August Stanley
Year 11
Eden Babbage
Keira Bennie
Toby Gibbes
Zara Morgan
Emily Potter
Eliza Yardley
Year 12
Billy Annand
Lucas Davidson
Logan English
Yasmin Franicevic
Christina Sieberhagen
Quinn Teague
Jess Warren
Year 13
Alex Fox
Cole Gallagher
Henry Grant
Jasmin Ho
Scott Kwon
Oscar Lowy
Liam Parker
Lucy Shepherd
Jacob Thomas
Taiga Utsugi
---
Additional opportunities to develop leadership skills include:
| | |
| --- | --- |
| Arts Council - | The Arts Council is a student lead group that works to promote the arts, in and out of school, through the organisation of events and showcases. |
| Environmental Group |   |
| Language Ambassadors - | Our Language Ambassadors play an essential role in creating positive experiences for language and culture learning at Northcote College. They keep our students informed of the International Languages goings-on at the school and they organise regular events, such as: International Languages Week, International Film Festival Week and International Market Day. |
| Music Leaders |   |
| Sports Council -  | The Sports Council offers leadership opportunities within the school sports space and members of the Council provide assistance to the Sports Department. |
---
SVA is the Student Volunteer Army, an education charity run for students, by students, focused on providing meaningful volunteering opportunities for primary, secondary and tertiary aged young people in Aotearoa.
The SVA Service Award was launched to recognise the volunteer efforts of secondary school students. Operating in most major public, private and special schools in New Zealand, the SVA Service Award is a five level badge-based system that records and tracks student volunteering against the Sustainable Development Goals. 
Students download a SVA Summary of Service – a CV of their volunteering – to help with job, scholarship, university or hall applications. 
The SVA website and App makes it really easy for students who do a lot of service (kia manaaki te tangata) to log their hours and keep track of what they do. Students involved in any kind of school leadership positions or who do a lot of volunteering are encouraged to join the SVA and log their volunteering hours. 
Students can download the SVA app and register using their school email address. To create an account, visit: service.sva.org.nz/getting-started. When prompted, select 'I am a student' and then 'No, not yet'.
The e-handbook provides a useful guide and more information about this scheme.