The much-loved annual Old Girls v 1st XI football match was an absolute stormer!!!  
The Old Girls defeated the 1st XI 4-0 (2-0) with goals from Laura Leybourne (2015), Cynthia Saijaipadoi (2018), Charlotte Lewis (2013) and Dani Anderson (2011). Ioana Manoa (2017) was outstanding in defence and needed to be as the 1st XI often threatened and hit the goal frame on 3 occasions.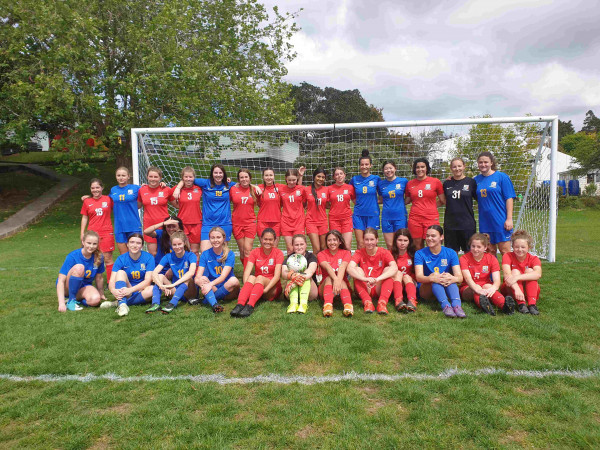 BACK ROW: Anna Leslie, Kata Jackson, Christina Sieberhagen, Molly Moxley, Sophie Campbell, Maddie McAsey, Dani Whitcombe, Larissa Jamieson, Angeleen Raj, Ciara Graham, Ioana Manoa, Yun Zhou, Jaya Bharti, Jess Brown, Dani Anderson.
FRONT ROW: Mia Rutledge, Maddie Anderson, Cynthia Saijaipadoi Laura Leybourne, Charlotte Lewis, Blaze Grace-Housham, Kate Brewster, Maca Gallardo, Caitlin Buitenhek, Dani van Geloof, Surita Manoa, Sayla Hall, Abby Chad.
#gonorthcote
Check out the match action in the gallery below.